Language Learning Activity: Herb Markers
Spring is here! ☀️
The sun is finally shining (for more than one day at a time!), flowers are blooming, birds are singing… Now nature is waking up, we can too! For all you gardeners, crafters and language learners out there, Spring is a great moment to start planting herb seeds! 🌿 🌱
We have prepared a 4-language chart for you with all the vocabulary you need to know in order to sort out your planters but also – not to rest on your laurels regarding your language skills (herb pun intended). Because here at Chatterbug, we know that we learn more by doing things – so we've added a bit of a DIY 😉
1. Use air-dry clay
No need to have a special oven with this clay! Air is going to do the job for us. Just like good old play-doh, you can form whatever shapes you want by kneading it between your hands. I used a glass to make it kind of flat and used some plastic stencils to write the name of the herbs on it and I actually pressed a mint leaf on the clay, so my markers has the print on it. Yeah I know, a bit fancy. But you can go even fancier by having some letter stamps and have regular writing on your clay markers ✨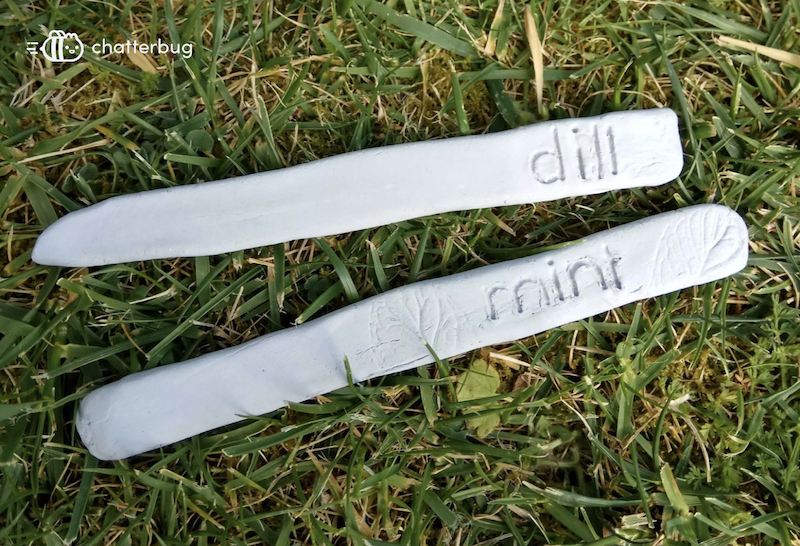 Another option is to use alphabet pasta as stamps, which are cheaper and better for the planet! Of course, you can also just paint or write on them. If you want to use them outside, the best way is to add a layer of varnish on it, so your beautiful work does not get rinsed away by the April showers!
2. Stone painting
Because I am living by the sea at the moment (am I bragging??), I just collected a bunch of pebbles, but they can be bought at any gardening shop near by (or you can also use the air-drying clay to make some). I used some paint markers to draw on them et voilà ! Again, if you want to use them outside, think about the varnish 😉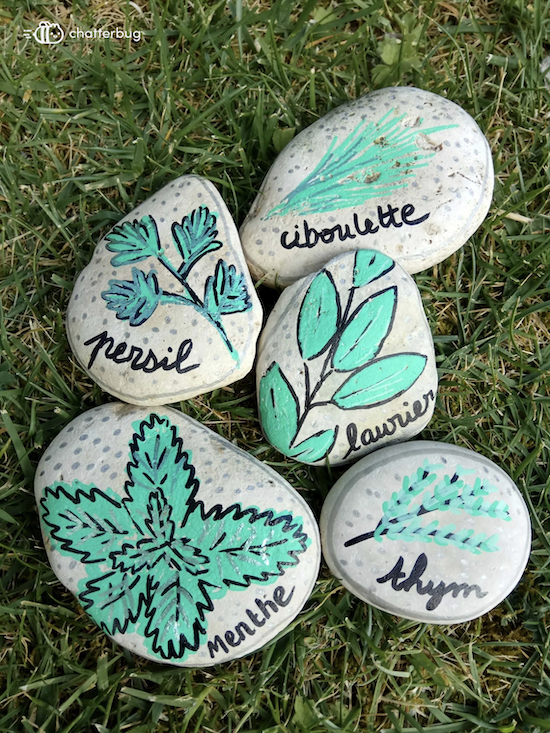 3. Use wooden sticks
This one is very accessible and also quite inaccessible. Let me explain. You can buy these wooden sticks pretty much anywhere, buuuut you can also just eat some ice cream and keep the stick 😏 this way you're upcycling and the earth and the future generations will be forever thankful 🌏
That was the "very accessible part". Now, for the other part, I found my old pyrography kit from when I was a (wild) child and decided to see if I could make something out of it. For those of you that don't know what this is, pyrography is a form of wood burning which allows you to burn patterns onto wood! If this isn't for you then you can just paint them, draw on them or download our PDF herb markers and stick the tag on them. See the links below!

You can use many others things to make herbs markers. The important things is to remember what you planted, where and also, just like that, by seeing the name of the herbs in the foreign language everyday, you're guaranteed to fix it in your brain 🧠
So print the table for your fridge so you can always have a look at it when cooking, print the herb tags and off you go for delicious cooking! Needless to say that your salads and pizzas won't have the same taste this summer with your home made grown herbs on top 🥗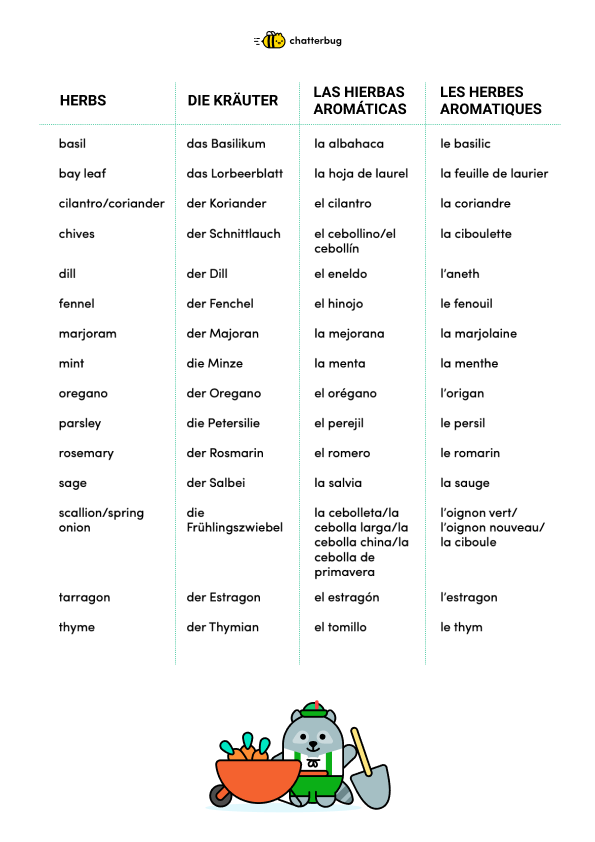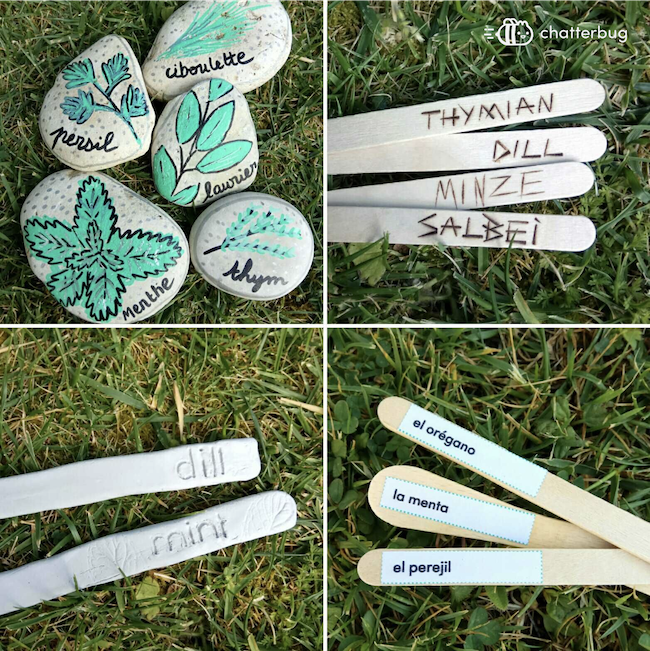 Have fun and bon appétit ! Please send use pictures of your art at hello@chatterbug.com!
Want to learn more?
If you're ready for more culture and language fun from us, try out our language courses! We are Chatterbug, an online language school and we offer a two-week free trial including a private lesson with one of our qualified tutors, so you could start speaking for real! Our lessons are structured around exercises created by linguists and language teachers, so there will be no awkward silences – we promise! You can also find us on Facebook, Instagram, or Twitter for more content!