How to get your Anmeldung in Berlin
Moving to Germany comes with challenges. The cold winters. The BVG. The horror of flat castings. Changing your idea of what small talk is. But one day, you wake up to confirmation that you have successfully risen to one of these challenges: you've been offered a room! A flat that promises "Anmeldung possible!"!
You might have heard that you have to register your residence within 14 days of living in Germany. If you're reading this whilst still in the phase of bouncing from sublet to sublet, don't panic. A letter from the person on the contract of the house you're staying in is enough to get you an Anmeldung. This registration certificate is necessary for you to get a job, open a bank account, set up wifi (if you're lucky enough to be a Hauptmieter) and get a tax number.
(Also, don't worry too much if you don't manage this in the first 14 days of moving. Lots of people miss this deadline. Just try to get it done as soon as possible.)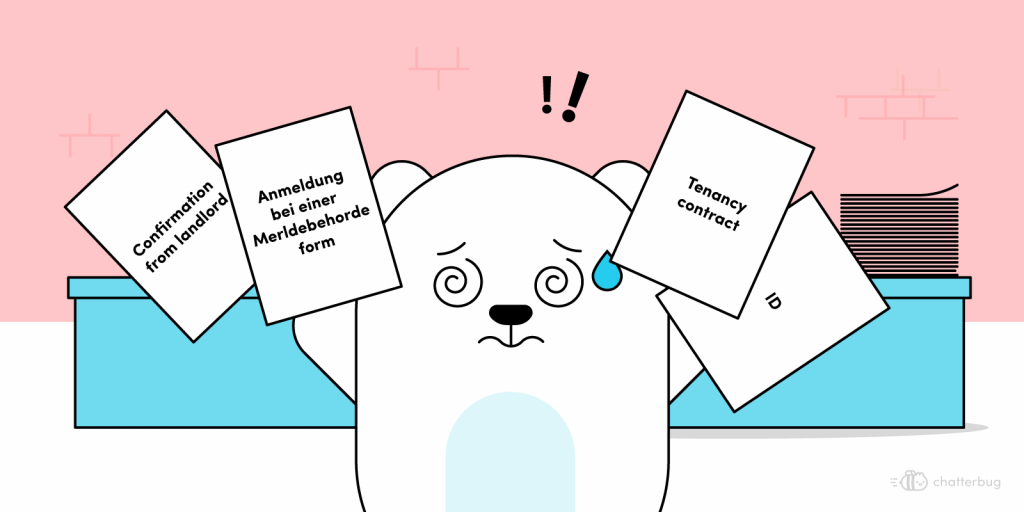 Making an appointment
Getting an appointment at the Bürgeramt can be difficult. The slots are usually booked up weeks in advance. The best way to get around this is to go onto the Bürgeramt website just before 8am and go to the appointment-booking section. Once the clock strikes eight, a bunch of slots become available as people cancel.
What do you need at your appointment?
You will need:
ID
Your tenancy contract or letter from the Hauptmieter you're subletting from. Here is a template you can use if you are subletting.
Confirmation from the landlord that you have moved in
Anmeldung bei einer Meldebehörde
If applicable, your marriage/partnership certificate (in German!)
How to fill in the Anmeldung form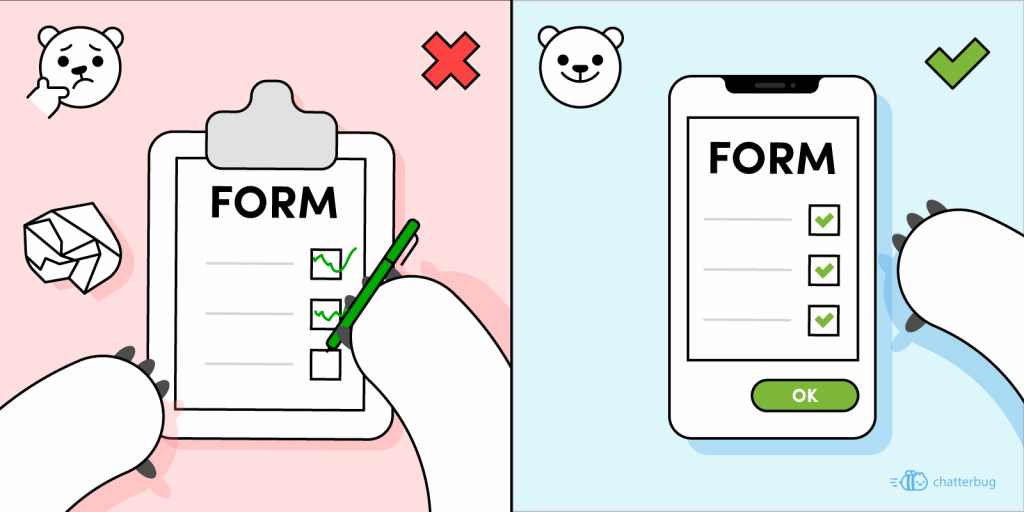 We are here to help. Chatterbug's latest app Amty will do hard work for you (just short of attending your appointment with you/in your place). All you need to do is fill out the form in English and we will email you a generated form in German to bring with you to your appointment. After that, all you have to do is show up!
When you arrive
When you get to the Bürgeramt, you will likely be waiting a long time. You will already have been issued a number in the email you received confirming your appointment. There are screens in the waiting room telling you who's up. Best bring a book. (Oh, and make sure you get the right date. Speaking from experience…)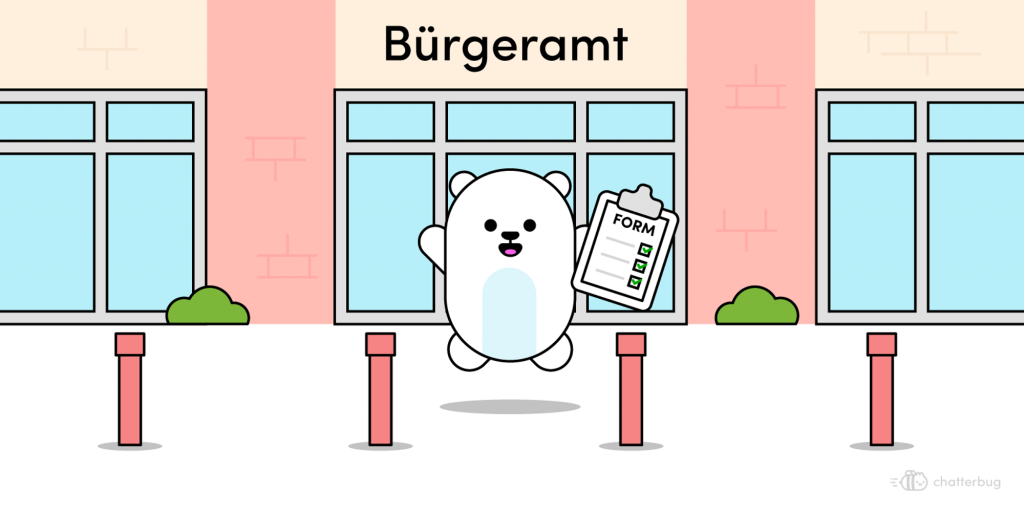 And that's it! Congratulations, you have your Anmeldung!
Useful phrases
Ich würde gerne eine Wohnung anmelden – I'd like to register a flat.
Hier sind die Dokumente – Here are the documents.
Ich bin verheiratet – I am married.
Ich bin ledig – I am single.
Ich bin verwitwet – I am widowed.
Ich habe X Kinder – I have X children.
Das ist die Eheurkunde – This is the wedding certificate.
Das ist meine Scheidungsurkunde – This is my divorce certificate.
Ich brauche einen Termin um mich anzumelden – I need an appointment for the registration.
Ich habe einen Termin bei X um Y Uhr um mich anzumelden – I have an appointment with X at Y o´clock
Der Name meines Vermieters lautet Z – the name of my landlord is
Meine Steueridentifikationsnummer (love the word) lautet xxx – my TaxID is xxx
Survival Deutsch: Die Anmeldung
If you're still feeling doubtful about how to get registered, watch the video below for phrases, vocabulary and advice on getting your Anmeldung.
De-registration (Abmeldung)
If you leave Germany, you must deregister from the apartment you're registered at, otherwise you might still have to pay taxes. The deregistration form, the Abmeldebestätigung, is necessary for cancelling certain contracts, so is advisable to deregister before you leave Germany, although you can do it afterwards.
To deregister, you'll need to send a copy off your passport along with your Abmeldeformular (deregistration form) to your local Bürgeramt.
Moving to another address (Ummeldung)
When you move to a new place in Germany, you don't have to deregister from the place you left. You will, however, have to register your new address.
When filling out your new Anmeldung form, you must note down your old address on the form. You will then be automatically deregistered from your old address. If you want to, you can remain registered at two addresses but you must make that wish clear when filling out the form.
Want to learn some German?
If you're feeling inspired, sign up below for a free two-week trial and a Live Lesson with a private qualified tutor to start speaking a new language for real! Our classes are structured around exercises created by language teachers, so there'll be no awkward silences – we promise! 😉
And don't forget to check out our Facebook, Twitter and Instagram pages for more language content!