Top 10 Places to Visit in Germany
When trying to think of good places to visit for your holidays, Germany might not be the first place that comes to mind. But while it may not have a reputation for the best beaches, weather or food, Germany offers so much more. You can enjoy incredible lakes, hiking routes, castles, clubs… the list goes on! (Don't worry, I'll get there.)
Steeped in history and politics, Germany's vast array of regional identities and its mixture of countryside and urban living make it a fascinating place to visit. Whether you're wanting to take long walks in nature, relax by one of the many, many lakes, or let techno carry you through until morning, Germany has something for you. Here's a list of some of the best places to visit in Germany.
Please make sure to check for the current COVID regulations before you travel.
Where to visit in Germany?
Augsburg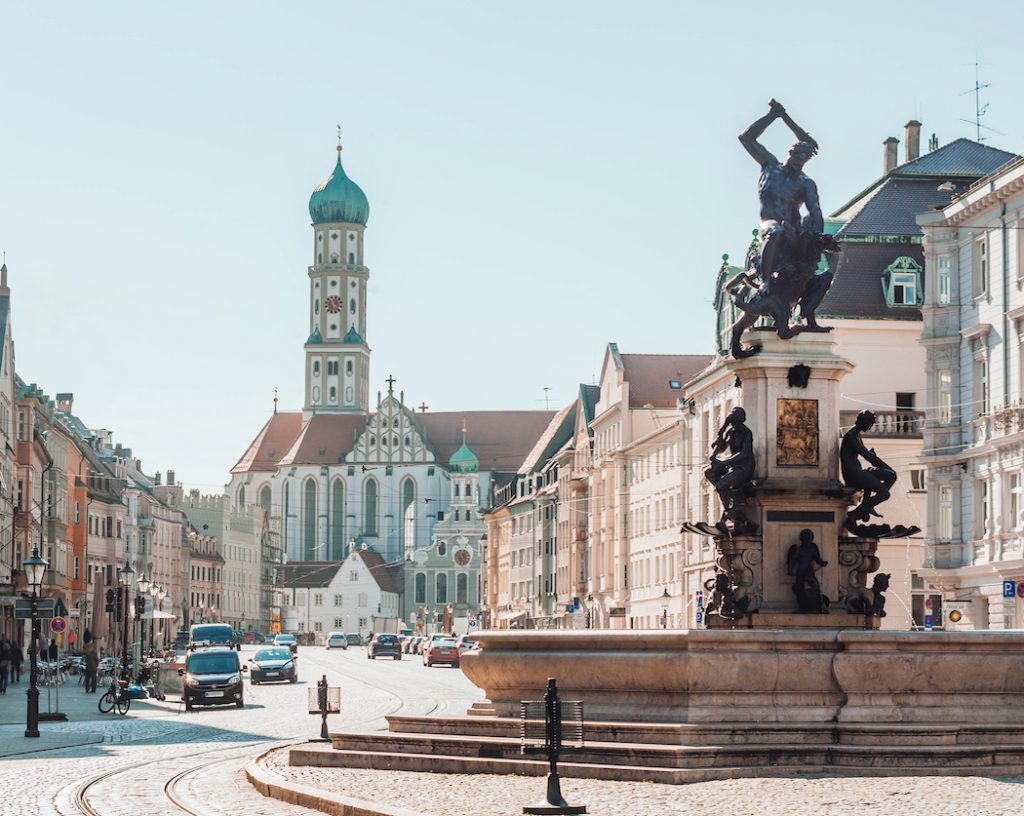 Augsburg is the second oldest city in Germany, and the oldest city in Bavaria. Noted for its beautiful old town filled with medieval buildings, it's known as a 'Renaissance city must-see'. You can visit the Perlach Tower which was built in the 10th century and climb to the top to see amazing views of the city. There's also the 11th century Augsburg Cathedral, and St Ulrich's and St Afra's Abbey. 
An essential place to visit when in Augsburg is the Fuggerei. This is the world's first housing complex and was founded by the Fugger family in 1516. The residents pay only one dollar a year and have done for the last 5 centuries. The cost of taking a tour costs more than seven times the price of living there. 
Theatre lovers, especially fans of playwright Bertolt Brecht, can visit the Brechthaus in Lechviertel where he was born and learn about his childhood, his exile from the United States and why he moved to East Berlin. If classical music is more your thing, make sure you pay a visit to the Mozart Festival. Professional musicians come from all over the world to play tribute to the family.
Augsburg also has a Renaissance Rathaus and the remnants of ancient fortifications.
Berlin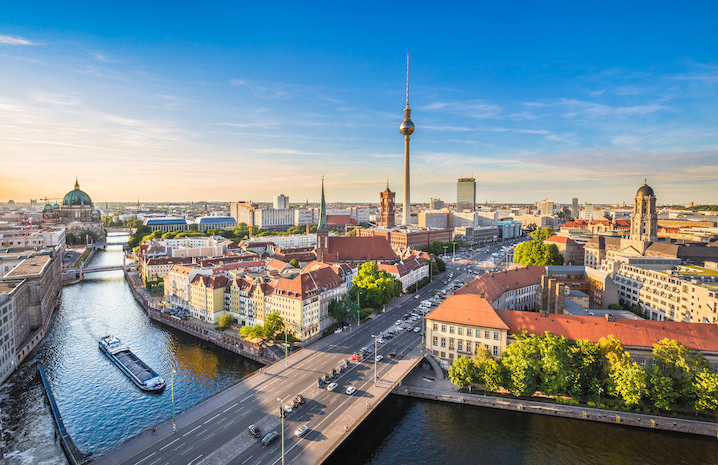 If you want to visit Germany, Berlin is a great place to start. Germany's capital is teeming with cultural landmarks, creative spaces, world-renowned nightclubs, green spaces and many, many places to buy beer. Need I say more? Oh, alright…
Berlin tells a tale of two cities. No, I'm not talking about the East and West, although the history of Berlin fascinates. I'm talking about the city in winter and it's transformation in the summertime. If you're looking for inimitable clubs, cheap bars, or an island of museums within walking distance of one another, Berlin is a great place to experience the colder winter months.
If you're considering a visit during the summer, best bring your swimmers. On hotter days, Berlin's lakes tend to be crowded, but if you get there in good time you'll be able to soak up the sun without having your personal space invaded. If you fancy something more active, you can join one of the many free walking tours on offer. Wind your way through the city's streets to see the Brandenburg gate, the Berlin wall and check-point Charlie, all the way to the graffiti district and museum island.
Cologne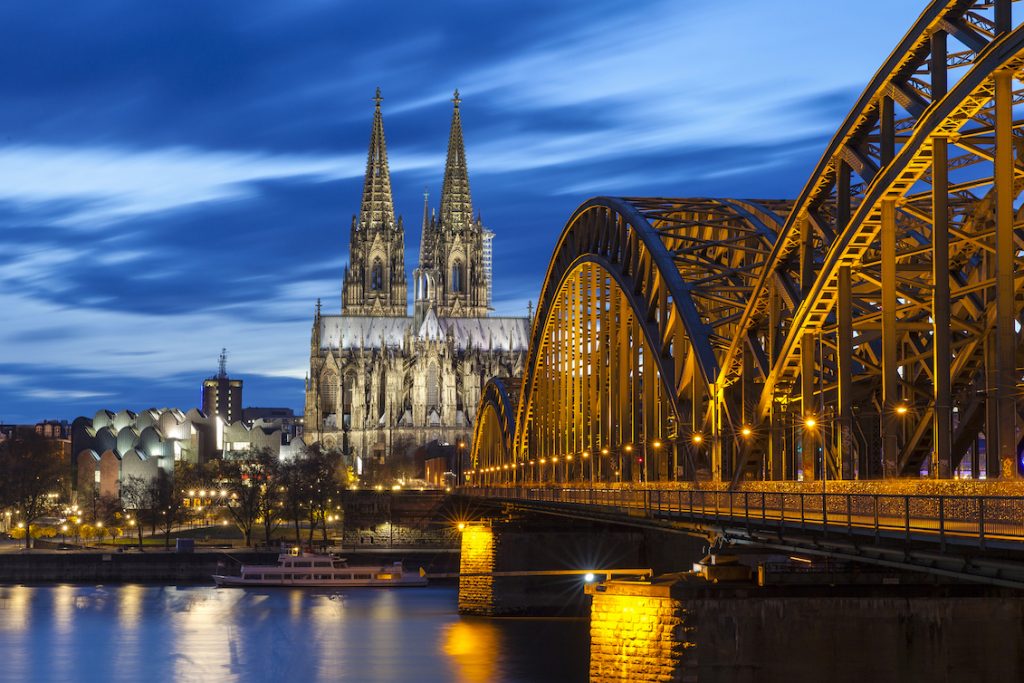 Cologne is the biggest city in North Rhine-Westphalia and the fourth most populous city in Germany. With world-renowned museums, historic Cathedrals and a vibrant nightlife, Cologne is a great place for a city-getaway, and a top place to visit in Germany (Or Köln, as it's called in German).
If you fancy getting a workout in while you're sight-seeing, look no further than Cologne Cathedral. To get to the top of the Gothic building, you must climb 533 steps. But the journey to the viewing platform (approximately 97 metres high) is as tiring as it is rewarding. Once there, you'll be met with a panoramic view of Cologne and the Rhine. Lucky you! The building's construction began in 1248, but work on the Cathedral stopped in the middle of the 16th century and it remained unfinished. Work started up again in 1840 and the cathedral was finally finished in 1880. As they say, Cologne wasn't built in a day…
Dresden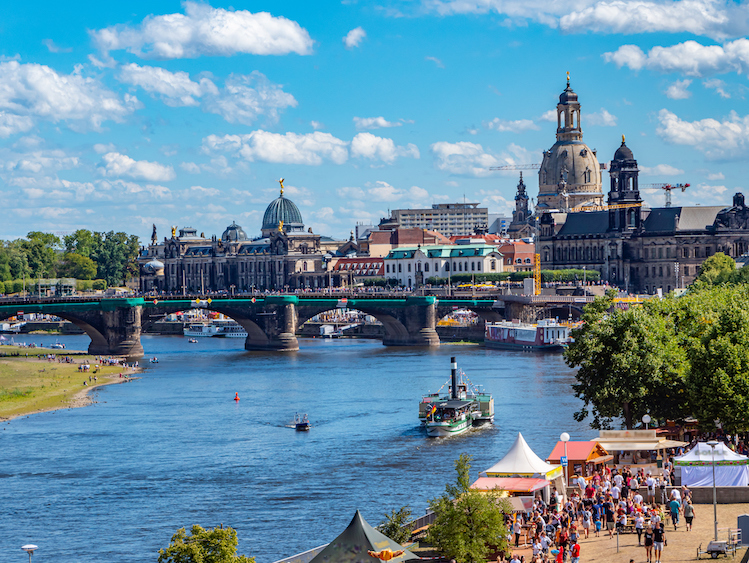 If you're wanting pretty scenery, Dresden might have what you're looking for. Nicknamed Florenzelb (Florence of the Elbe), Dresden's baroque architecture stands out. It is the second largest city on the river Elbe (after Hamburg), the capital state of Saxony, and it used to be the royal residence. The electors and Kings of Saxony ensured their dwellings were beautiful, and the city was known as the 'jewel box' because of its baroque and rococo city centre.
One thing you won't want to miss is Dresden's Frauenkirche, which translates to The Church of our Lady. Built in the 18th century, then rebuilt in 1994 after the reunification of Germany after standing for 50 years as a war memorial, the church now operates as a place of worship as well as a tourist attraction.
Hamburg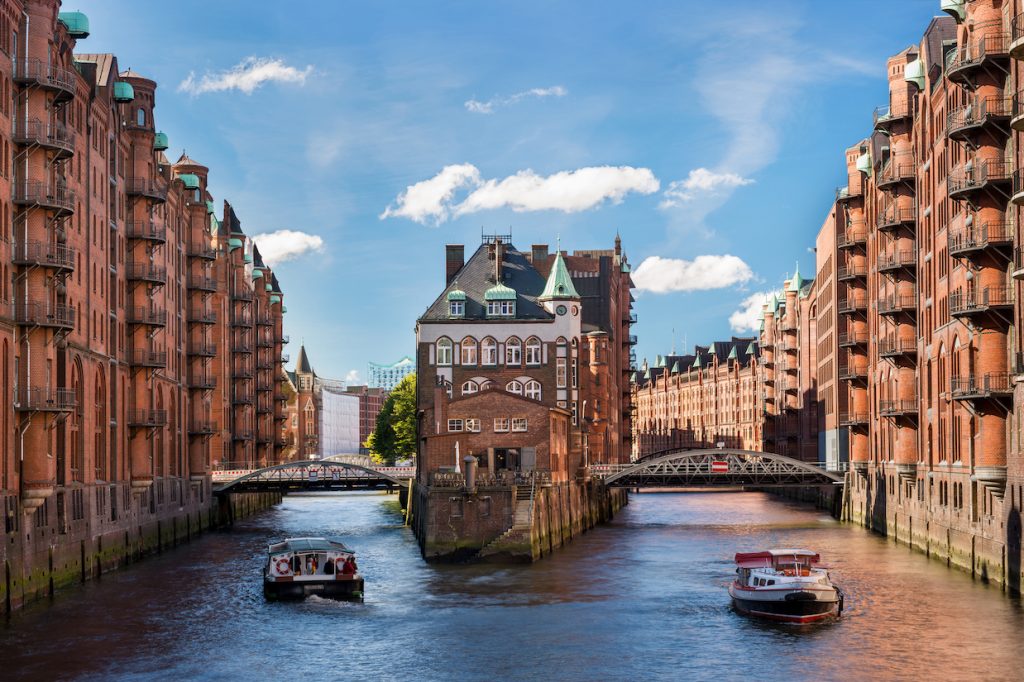 Officially known as the Free and Hanseatic City of Hamburg, this is the second biggest city in Germany, with nearly 2 million inhabitants. The city is situated on the River Elbe, between the North and Baltic seas. Hamburg is an important city for world trade, with routes that span across the globe.
Hamburg has three rivers: the Elbe, Alster and Bille. You can enjoy a peaceful (although likely windy) cruise or boat tour. If you fancy going under the river rather than on it, you can journey by foot or bike down the 426-metre Elbe Tunnel.
The Speicherstadt, 'city of warehouses', is the largest warehouse district in the world, and was declared a UNESCO World Heritage Site in July 2015. Here you can find museums and the Elbphilharmonie paving the canals. (If your hair can't handle humidity, maybe bring a hat.)
Heidelberg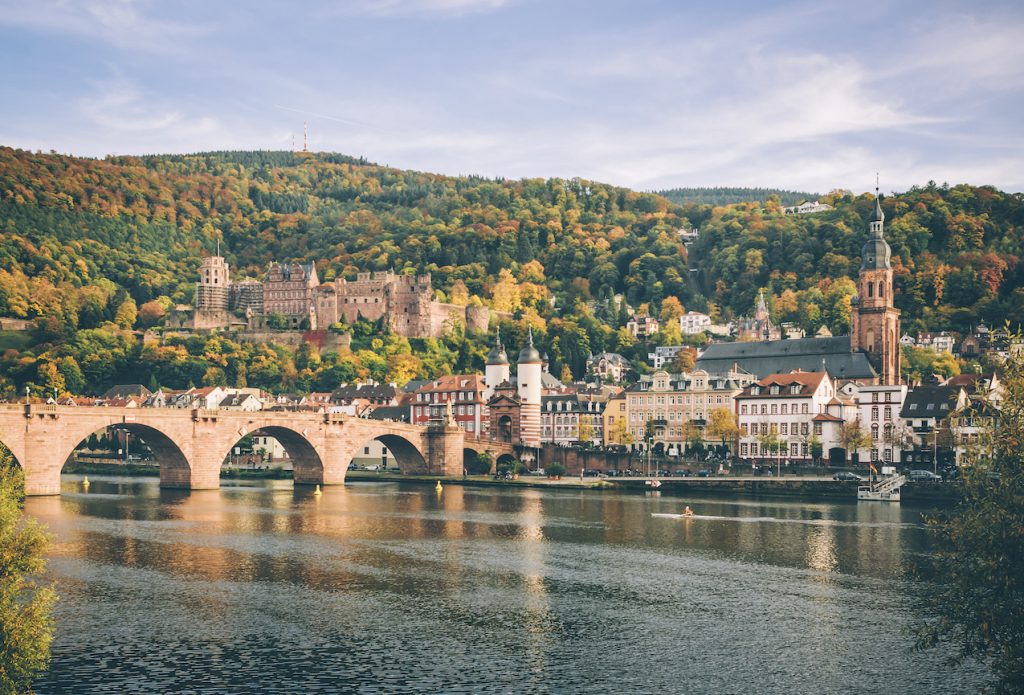 Heidelberg is a university town in Baden-Wurttemberg, in south-west Germany. Around a quarter of its 160,000 population are students. In 2016, Heidelberg was voted the most inspiring city in Germany. What's so inspiring about Heidelberg, you might be wondering?
Johann Wolfgang von Goethe said there was something "ideal" about the city. This could be explained by Heidelberg's sprawling palace gardens, which surround the castle ruins. Opposite is the Philosophenweg (the Philosopher's way), which was named as such during the romantic period due to the philosophers and academics of Heidelberg frequenting the walk to enjoy some solitude in nature and wonderful views of the city.
Leipzig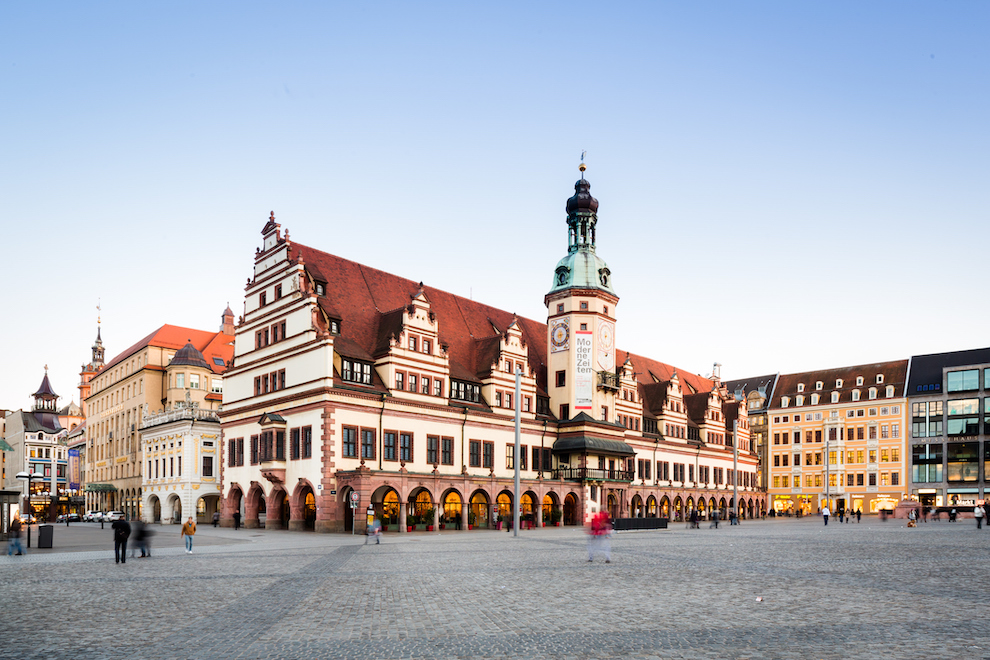 Often referred to as 'the new Berlin', Leipzig is definitely worth a visit. A city in what was formerly East Germany, Leipzig has changed a lot over the last three decades. It lost almost half of its population ten years after the Soviet Union fell, and its economy drastically declined. But in the last twenty years, the population of Leipzig has increased by over 100,000 residents. The boom in the creative industry and atmosphere of the city is the reason people draw comparisons to Berlin.
One of the most essential sights in Leipzig is the Leipziger Baumwollspinnerei, an industrial site used as a cotton mill up until the early 20th Century. As East Germany's cotton industry faded, the Spinnerei was repurposed and renovated by Manfred Mülhaupt and his artist friends, who decorated the space and held gatherings in the 1990s. Now the building houses restaurants, a cinema, art galleries and shops. Several artists from the New Leipzig School have work hanging on the Spinnerei's walls. You also have the opportunity to stay in the Meisterzimmer, a four room hotel run by Mülhaupt.
The Moselle Valley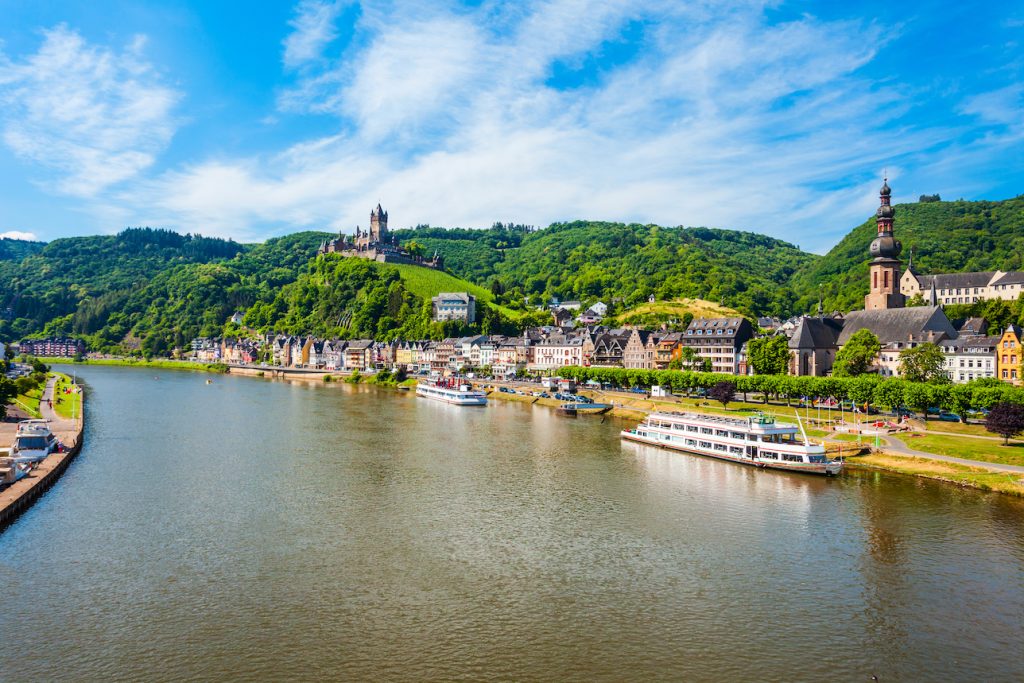 If you like picturesque architecture, pretty castles and wine (and if you don't, are you ok?) then Moselle Valley is the place for you. The Rhine's tributary joins Trier and Kobenz, and the hillsides are home to some of the best vineyards in Germany. This is supposedly where some of the best rieslings grow! Great for beer lovers.
You can enjoy a river cruise along the Rhine, go wine tasting at the Wein Museum or you can also visit the Baroque Böcking House, which saw guests such as Goethe, poet Apollinaire and the Prussian King Friedrich-Wilhelm IV. Big guest shoes to fill!
Munich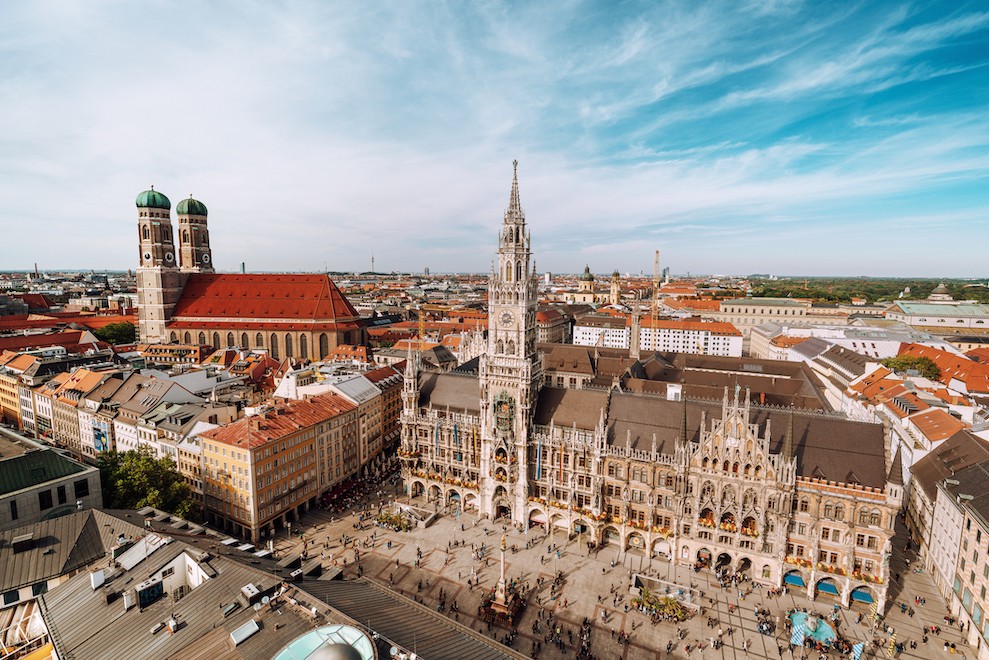 Do you like beer? Munich has just the answer for you: the Hofbräuhaus. A three storey beer hall that dates back to the 16th century, with a restaurant, shows and a vast amount of beer. It was originally built as part of Staatliches Hofbräuhaus in München, but the Hofbräuhaus was all that survived the WWII bombings.
If vast amounts of greenery is more your thing, take a stroll round the The English Garten (or Englischer Garten), one of the largest gardens in the world. Created in 1789 by Elector Carl Theodor decided a public park should be created along the Isar River. The park got its name because it was created in the style of an English country park. Paths there, which total 78km, are now used by joggers and cyclists. If you're feeling inspired to visit this German city, why not bring your bike or running shoes?
The Romantic Road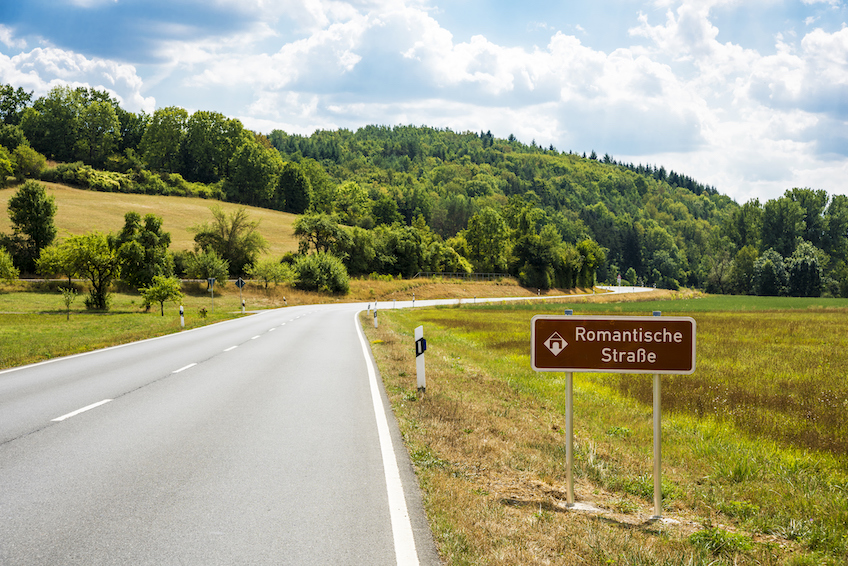 If you want visit somewhere in Germany that's got gorgeous scenery, check out the Romantische Straße. The romantic road is a 350km surface road between Würzburg in the north of Bavaria and Füssen in the south. In the medieval times, this route connected the center of Germany to the south. Now, it connects people to their hearts… (was that too cheesy?). Known to be "quintessentially German", the aesthetic of the route's scenery will take your breath away.
If feeling like you're holidaying in a postcard isn't enough, you can sleep easy in one of the 5 million overnight stays on offer knowing that you're contributing to some 15,000 jobs that are generated by the travel route.
So there you have it! A list of wonderful holiday destinations if you want to visit Germany. If you decide to venture to any of these places, it might be a good idea for you to pick up some German phrases…
Essential German travel phrases
Hello / Goodbye – Hallo / Tschüss
My name is… – Ich heiße…
I come from… – Ich komme aus…
How can I get to the… – Wie komme ich zum …
…Train station – Bahnhof
…Hotel – Hotel
…Airport – Flughafen
…Metro/Subway/Tube – U-bahn
…Pharmacy – Apotheke
…Doctor – Arzt
…Hospital – Krankenhaus
Can you speak English? – Sprechen Sie Englisch?
I speak a little German – Ich spreche ein bisschen Deutsch
Can I pay? – Kann ich zahlen?
Can I pay the bill? – Kann ich die Rechnung bezahlen?
Can I pay with cash? – Kann ich mit bar bezahlen?
Can I pay with card? – Kann ich mit Karte bezahlen?
Want to learn more?
If you're looking for fun, engaging language-learning material, try our Chatterbug Streams app, and learn through interactive live-streams!
Download now on the App Store or Google Play.
Or try a two-week free trial of our curriculum including a private lesson with one of our qualified tutors, so you can start speaking for real! Our lessons are structured around exercises created by linguists and language teachers, so there will be no awkward silences – we promise! You can also find us on Facebook, Instagram, or Twitter for more content!